The Canning Circus is a hub for creative individuals and organisations, taking our name from the area of Nottingham in which we are based.
We are a collective of creative companies who work together to share resources and ideas.  We represent a shared movement, intended to promote, inspire and create work we're all proud to put our name to.
Below is a list of the cooperatives, individuals and creative enterprises that form The Canning Circus.
amillionsons are a Nottingham-based band who had Nottingham's first top 40 hit since Paper Lace with their track Misti Blu
---
Bad Vole Music is the business name for Micheal Wynne. A qualified mentor and music teacher, Mike has over 13 years' experience of working in the music industry as a professional live musician and as a producer.  He specialises in percussion, music technology recording and mastering, composition, performance, music industry, employability and educational mentoring
---
Bambino music is a deep house record label
---
Borrowed music is a deep house record label
---
Chris Pickup is an artist whose commissions have included City University, London, and the The Northern General Hospital, Leeds
---
Crazy P are a Nottingham-based dance music band, DJ and soundsystem ensemble, established in 1996
---
Da Sunlounge is a DJ and house music producer
---
Though now based in Hockley, Dealmaker records started life at the Canning Circus studios in 2003 with help from the mentoring scheme run by the musicians and producers at Sirkus Studios
---
entuition, part of Sirkus Studios, embeds creativity into the project management and communication strategies of community, educational and environmental initiatives
---
Floating Point is the home of freelance interaction designer / creative coder Brendan Oliver
---
Focus Gallery was established in 1971 and is Nottingham's most respected and well-known place for beautiful and unusual art and crafts.  The gallery is situated on Derby Road and features a wealth of fresh talent and long-term exhibitors
---
full beam productions works out of Sirkus Studios and is the front of house management for Simon Paterson's independent musical endeavours
---
The Hand & Heart is a pub and restaurant on Derby Road, Nottingham.  It features excellent live music, fantastic food and ale, and the opportunity to dine in one of Nottingham's many caves
---
Head Kicks Records is an independent deep house record label
---
Hhymn are a Nottingham-based band composed of Ed Bannard and Simon Ritchie who first got together in early 2008.  They have Gained plaudits from the likes of Tom Robinson (BBC6) and Matt Horne, who booked the band for his 'Session' in London
---
Inland Knights are house DJs, producers and label owners Andy Riley and Laurence Ritchie
---
Kaos corsets is a fashion retailer, established in 1992, dedicated to creating a range of affordable and beautifully designed basques, waspies and corsets.   All our stock is  individually hand made in the UK at Kaos' Nottingham studio
---
KJAMM recordings is based at Sirkus Studios and is the home of musician, lecturer, producer and recording artist, Robin Junga
---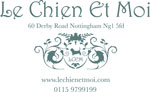 Housed in an elegant listed building, with a lovable resident Basset Hound, Le Chien Et Moi offers an eclectic mix of old and new, for you and your home.  Wares include hand-distilled scents from Brooklyn, jewellery from New York and Japan, handmade ceramics and stationery, English chocolate and small-batch preserves, uncommon books and an ever-changing covetable collection of vintage, antique and recycled furniture, objects and curiosities
---

The Littlemen are DJs Steve and Guy, who have been DJing on the UK free party scene, clubs and festivals since 1993
---
Mobiletrax is a dance music record label
---
Myna music is a deep house record label
---
Nina Smith is a professional vocalist and recording artist
---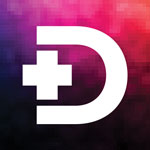 Positive Divide is DJ/producer and vocalist Steve Lee. Originally from Liverpool, he now lives in Nottingham and works at his studio, which is situated in the Wollaton Street Studios building
---
Recharge Audio is based at Sirkus Studios and offers professional recording, mixing and mastering at competitive rates
---
Rob Greco works out of Event studios on Wollaton Street and is qualified to teach guitar at all levels.  Rob is highly experienced at helping people of all ages and abilities to learn to play guitar
---
Sirkus Studios is a cooperative of musicians, producers and sound recording artists established since 1997
---
A fifth generation family business, established in 1920.  Welch delivers beautiful flowers and gifts throughout Nottingham, the UK and the world.  Visit our store at 58 Derby Road, Nottingham NG1 5FD, order online at www.welchtheflorist.co.uk and "Like" us on Facebook for special offers www.facebook.com/welchtheflorist
---
Wholesome Fish were established in 1998 and comprise (at least) four great singer/songwriters, accompanied by a host of traditional instruments (fiddle, harmonica, accordion, banjo and guitar (to name but a few) and underpinned by a cooking rhythm section, Wholesome Fish create music to DANCE to.  Their influences span a world of tastes, from Celtic and gypsy-rooted folk through to Cajun, bluegrass, boogie-blues and punk
---
Located on Derby Road, Windblowers offer the largest selection of Sheet Music and Wind Instruments in the Midlands.   All of our staff are friendly, highly experienced and knowledgeable plus we have our own fully qualified instrument repairers who offer specialist attention to your instrument
---
 Wollaton Street Studios is an artists' cooperative
---
The Worm That Turned provides garden consultancy, design and installation, as well as retailing creative garden supplies
---
Zola Day Music is owned and managed by Kate Rounding.  A multi-instrumentalist, composer, studio engineer and musical educationalist, Kate is also an animateur, using music to bring people and national, local and international communities together. She works out of Sirkus Studios